Stitch in a Bag
I emptied out my knitting bag the other day to organize the stuff I had in it. It didn't take Stitch long to find it!


Hmmmm...this looks comfy, maybe I'll have a nap in here...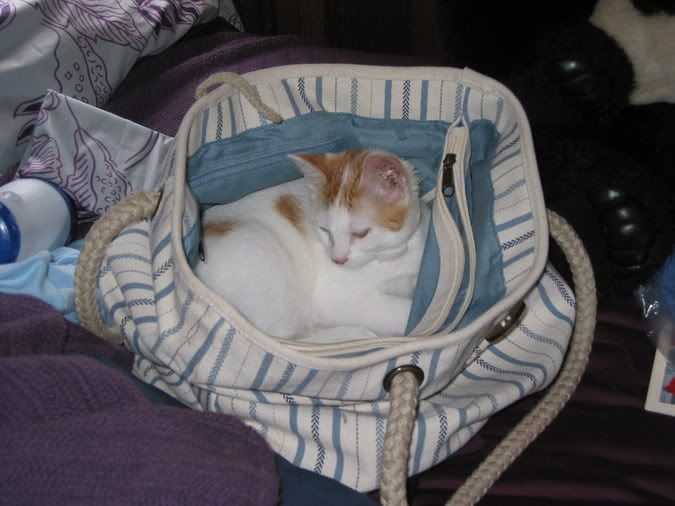 Or maybe I won't have a nap because you keep snapping that darn bright light in my eyes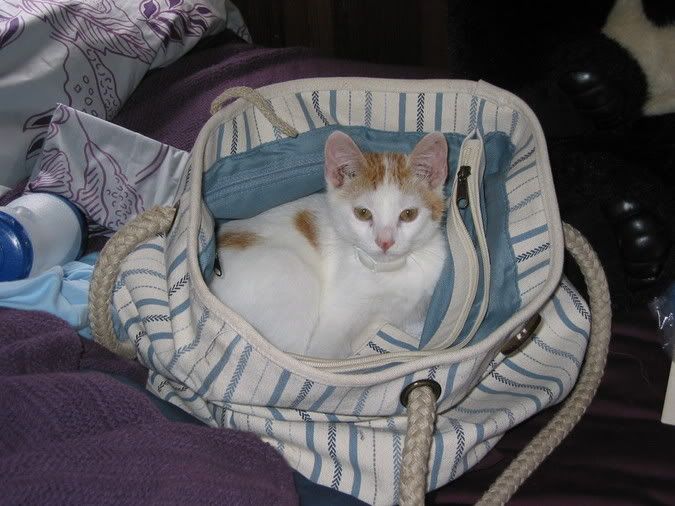 I think I see something to my left! Prepare....POUNCE!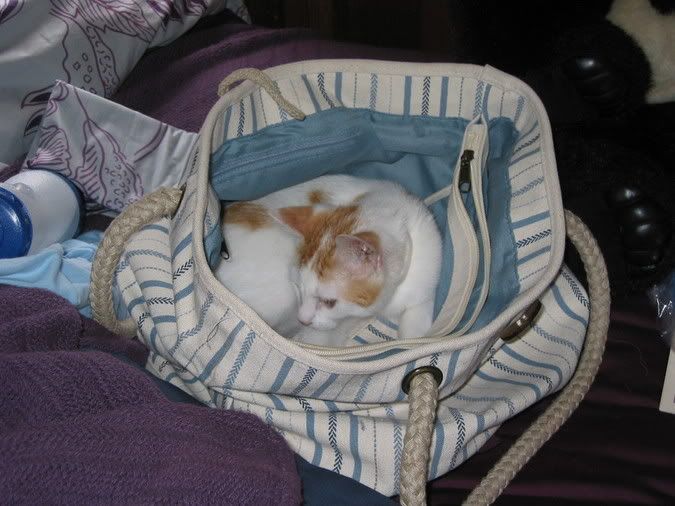 Will you STOP with the flash in my eyes already???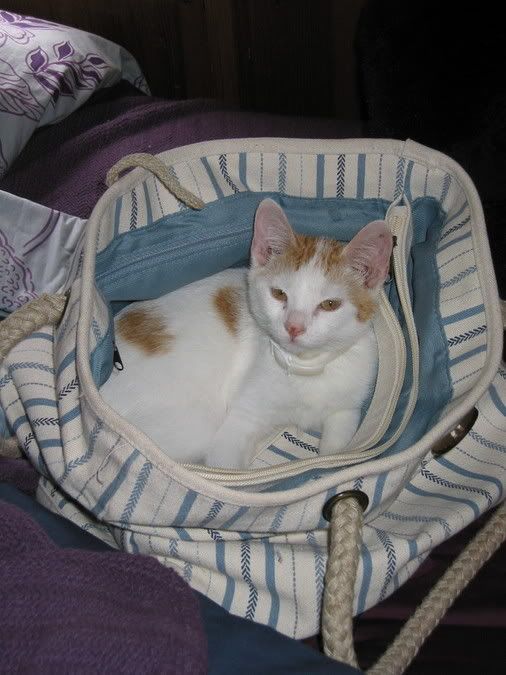 What's this I see? A loop of string? How fun!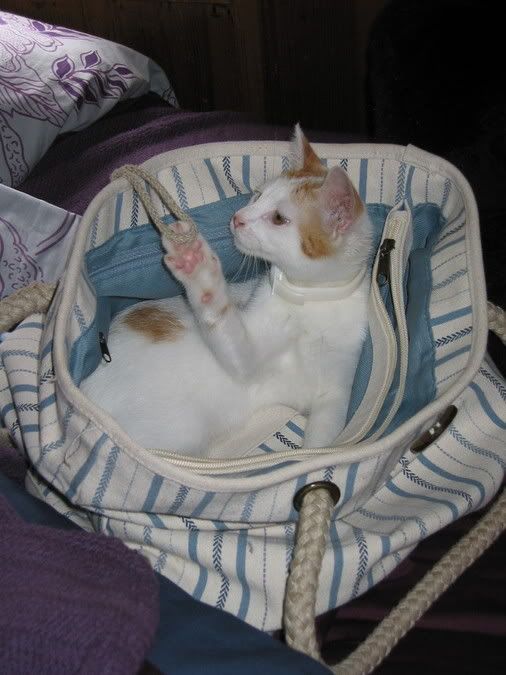 Sitchy sure did enjoy my knitting bag...too bad I had to fill it up again! To make up for it I'm going to knit him a cute little kitty bed for Christmas becuase he's the sweetest kitty ever :)And we're on Catster too!