Sock Pictures!!
I promised pictures. I know I said it would be a couple days ago, but hey, I'm a busy college girl. This is the first of a pair (there will be a second someday!)



Sock #1!


Sock #1 (on)




And...kitchener stitch...first time ever!!!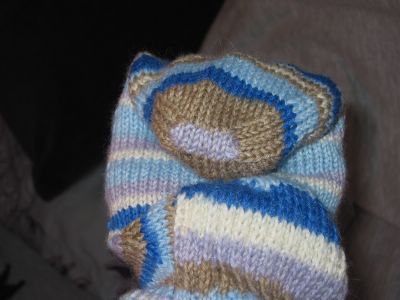 Sock #1 Toe


Kitchener Stitch



It's a lovely little sock, isn't it? *sigh*
Now...to knit up a mate!